My Focus for Mumbai - North Central Constituency
Education
Government-funded schools accounts for about 70% of education, the medium of instruction are Hindi, Marathi, Urdu and other language. English is an international language and is related with the job opportunity, hence will look for introduction of semi English i.e teaching of Maths and Science in standard English so that students do not face difficulties in college and it is in the interest of the constituency and the society. This will be beneficial to curb drop outs which is increasing at an alarming rate.
Slum Rehabilitation
The state government has failed to make Mumbai slum free. Samajwadi Party will focus on proper implementation of Rajiv Gandhi Awas Yojna. My prime focus will be to see that the people in slums are rehabilitated in the right manner. A slum review committee in this cause is required to see that the genuine people get their due at the earliest.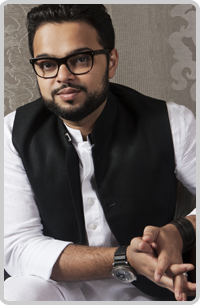 Skill training for youth
Percentage of youth having technical education is a mere 2 %, the skills gap is becoming a gigantic problem. A strong technical education stream linked to industry must be put in place and fostered. Vocational/technical centre for boys and girls needs to be established and upgraded and dynamically linked to labour market demands.
Health
Over 70 % of all health expenditure is paid for by people from their own pockets, thus health expenses are the second most common reason for people's indebtedness. Increasing, improvising and strengthening the health care centers will be my immediate priority.
Women Centric Issues
Establishment and widespread availability of crèche and daycare facilities will help women to participate in the workforce. Crèches will also prevent young girls from being pulled out of school to look after their younger siblings. Establishment of toilets for women near stations and slums.
Environment
I am associated with a NGO working for environment, as an environment enthusiastic, I am very much for the management and protection of environment.
Security
Increase Women in police workforce, Upgrading and increasing of police patrolling near public place, schools, etc for safety of the citizens.
Disabled
Large proportion of this population has enough ability to actively participate and contribute to the economy instead of simply receiving charity their entire life. Providing equal opportunity by removing barriers will them reaching their full potential.
Tourist Attraction
Mumbai North central constituency consist of Bollywood figures, this constituency has a potential for Bollywood tourism development, which will in return create business opportunities for many. There many other monuments if revamped can be turned into tourism spot, such as Bandra Talao and beautification of Mithi river.
De-congestion
The traffic and commuting is another big problem faced by people of MNC constituency. Decongestion of the areas near Railway stations and by streamlining the traffic issues will bring lot of ease.
Communal Harmony
Fight against religious and racial discrimination being faced everyday by minorities in Bandra, Juhu, JVPD and several other suburban areas where co-operative housing societies continuous deny flats for sale/rent to people belonging to a particular community.
Grey Shades of Indian National Politics
You spot something good in a politician you reward him or her with a vote. You spot something bad you give your vote to somebody else. What if that somebody else is somewhat good and somewhat bad? What do you do? How do you choose between the various shades of grey? There are three national political parties here for our votes, BJP, Congress and AAP. Poonam Mahajan is a BJP candidate from this constituency; her party has dragged itself into internal conflicts the moment it nominated Modi as their PM candidate. Lots has been written and spoken about the development and Modi waves but reality is quite stark. The political observers' claim that he gets too authoritarian; Hindu religious chant was modified to suit into a slogan for Modi's election campaign, which has received a negative and sharp criticism from the religious circle. Party insiders have reacted to BJP coining the "Namo" chant and glorification of individuals over party. Critics claim that certain communities don't feel secure due his ideology and working style. He is still haunted by the communal tag associated with him.
AAP Party's candidate Pheroz Palkhiwala is contesting from Mumbai North Central. His party raised the hopes of a large number of Indians, but quickly dashed them. They did help identify a great problem - corruption - but the means used to fix the problem were superficial. AAP has shown a lack of patience, compromised on many important societal values, and doesn't seem to have understood the gravity of restoring economic growth. One fails to understand what made them take such an extreme leftist attitude. AAP has lost over 40% of its base on social media in less than two months.
Congress candidate Priya Dutt's party Chief Rahul Gandhi claims to change things if voted in power, but he seems to have lesser clout in the Congress than what most people think. Congress Party has ruled India and this constituency for the most numbers of years. The common man, who support the congress for secular cause is now against the party. Congress is trying hard to win back the confidence of its voter base, but people have had enough of mere lip service. Like Congress even Priya's candidature is going through same phase. To salvage her image Dutt along with her colleague Sanjay Nirupam had staged a protest against power tariffs being so high in Mumbai, which many believe to be just a political gimmick to gain mileage considering Mumbaikars have been suffering and bearing the brunt of high power tariffs for so long now. All political parties in India are a mixed, grey bag. They are this way because we Indians are a mixed grey bag. Let us choose one, but never let them feel they are perfect. Let us reject another, but never let them feel they are entirely useless. Grey is tough to handle. But grey is life.